What Insurance do Small Businesses Need?
According to government statistics, with a 3% increase from the previous year, as of June 2021, there were over two million small businesses active in Australia.
For anyone running a small business, whether you're flying solo or employing a few staff members, it's essential to make sure you have the right type of insurance.
With so many types of insurance products in Australia, you might ask, what insurance do I need for my small business?
Compulsory types of Insurance
As an employer, workers' compensation insurance is obligatory. Workers' compensation will provide employees weekly compensation and lump sum benefits in the case of permanent disability.
It's also important to check if you are included as a working director, as coverage may not be provided to you personally as you're not an employee. Hence, it's important to consider personal accident insurance.
Compulsory third party (CTP) is another key insurance for businesses and is required in all states and territories. CTP is different from the truck or car insurance for the damage caused to your own car or truck. CTP covers injuries to other drivers or pedestrians. In addition to CTP, you can choose to insure your own cars and trucks for theft or damage and damage to other people's property.
For more insurance options, requirements and insight, let's look at the types you might need.
What Type of Insurance Your Small Business Needs
Finding out what insurance your business needs can be a time-consuming issue, comparing apples with oranges for busy business owners.
Day to day activities, including running a tight sales team, can mean your precious time is stretched when it comes to other important business.
It's not surprising that any kind of entrepreneurial business venture can be tricky when it comes to litigation or other situations where risks haven't been appropriately mitigated.
Whether you're in Australia or anywhere else globally, having adequate insurance is crucial to your success.
If you're struggling to decide what type of insurance to get for your small business, an experienced insurance adviser can help.
Small Businesses Need to Protect Their Business Assets
From the premises that your business works from, through to stock, products, machinery, equipment and even the laptops and computers you use are classed as 'key business assets'.
 By fully considering any physical assets you use in servicing a small business, it will help you understand the type of insurance you need.
For example, if you own an online retail business with a small warehouse, you might want to consider insurance to cover buildings, contents and stock cover against fire, storms and theft. This is called Property Insurance and can be purchased by itself or as part of a package.
If you run your SME from a physical location, it's crucial to be insured for damage to your stock and contents, also to protect yourself from being underinsured and potential hefty unplanned costs following storm or fire damage.
Theft
Burglary or theft is not something pleasant to think about, but anyone who runs a small business should consider its implications. What would you do if all your stock was stolen or damaged? Would you lose some customers?
It's important to ensure you have the right insurance coverage in the unfortunate event you are the victim of a burglary or theft.
It's worth understanding that insurance coverage only protects businesses for burglary (when there is a break-in) or if you have agreed theft (no sign of break-in) cover with your insurer from the business premises.
Liability
This will protect you and your business for legal defence costs and any damages awarded by a court if a person is injured or their property is damaged in connection with your business.
Public and general liability insurance protects your premises and any work you do at customers' premises. It can also be a part of a business insurance package, including property and theft covers.
Computers and other electronic equipment
With the number of Australians using the internet predicted to exceed 23 million users by 2025, it's not surprising that many SMEs will be fully loaded with computer tech.
Key risks for your computer systems are breakdown, accidental damage, data loss, or cyber-acts, like being hacked and your data stolen or encrypted. This can impact both your business and your customers. Loss or damage to the computer or system can be covered under a business package. However, as hacking and online fraud is becoming widespread, there is now separate IT and Cyber insurance cover for data and internet related losses.   
So to help you manage loss and damage to electronic equipment and computers or cyber risks, it's best to ensure you have the right insurance.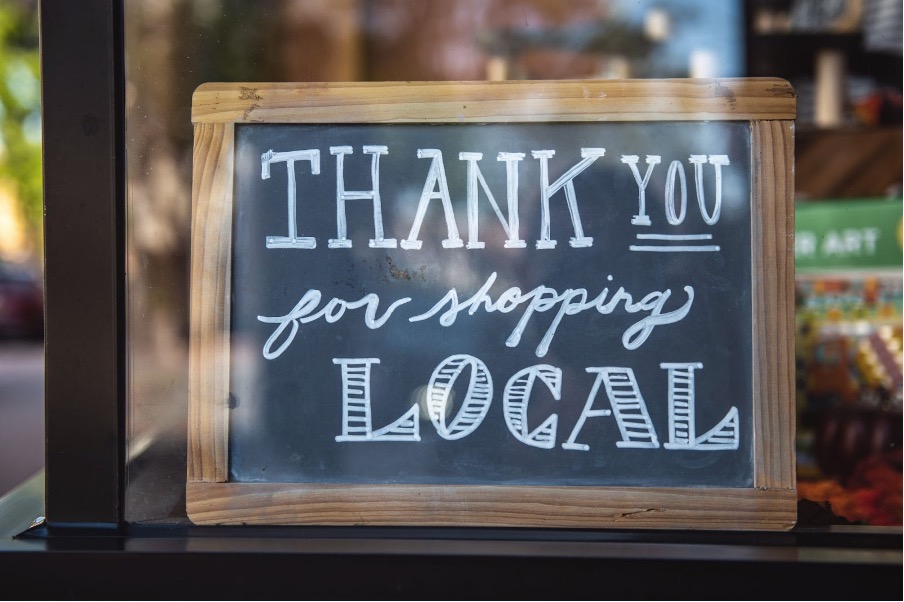 The Best Insurance for Small Businesses
As every small business is different, it stands to reason that the specific risks which affect the choice of insurance will be different too.
Most of the best insurance advisers can help you with business insurance for small to medium companies, which is often known as a 'Business Pack'.
The way it's structured is that it can offer a breadth of financial protection covering many risks often faced by small businesses.
Business Insurance policies allow you and your small business to select the cover right for you based on your own needs.
By selecting a specific cover that works for you, you can choose and create your own insurance package bespoke to your business and its specific needs and risks.
It's important to know that insurance cover will vary between insurers, so sometimes, it is difficult to compare apples with oranges. This is where an insurance adviser can help by working with you and helping you to understand more about the type of policies and options that will work for your business.
What does a business insurance pack offer?
Business insurance works well for small businesses as it can be tailored specifically to your own needs. This means you only pay for the cover that's relevant to you.
A business insurance pack will generally offer the following types of insurance:
Fire, storm, lightning damage to buildings, stock and contents;

Burglary/ theft;

Public liability;

Products liability insurance;

Business interruption insurance;

Loss of Money;

Glass;

Equipment breakdown;

General Property, taken outside the business.
Who needs a business insurance pack?
This type of insurance package is aimed at smaller to medium-sized entities, from a start-up to a long-established business.
Is there anything else I need to know about a business insurance pack?
Motor vehicle insurance: Along with the type of cover mentioned above, some business policies will have a section to insure cars and light trucks used in connection with the business.
Some exclusions: It's also worth knowing that there may be exclusions to the policy which might affect how your business is protected. Your insurance adviser will be able to help explain key exclusions in your insurance that may apply to your business.
Professional Indemnity: Professional Indemnity Insurance (also known as Professional Liability Insurance, or PI Insurance) is specifically designed to provide financial protection for businesses that provide advice or services for a fee. This insurance is not covered under a business pack, and if you provide advice, you may need this type of insurance.
To be fully covered: To make sure you get the cover right for you, it's crucial to let your insurance adviser know and understand your business activities.
Next Steps
Whether you are a beginner or a seasoned pro, having the right type of insurance for your business can bring peace of mind.
To learn more about which business insurance is right for you, Contact Lewis Insurance Services on 07 3217 9015 or send us an email by clicking here.
This article was published by our AFSL Licensee, Insurance Advisernet Australia P/L, www.insuranceadviser.net
Disclaimer:
This information and any accompanying material does not consider your personal circumstances as it is of a general nature only. You should not act on the information provided without first obtaining professional financial advice specific to your circumstances and considering the Product Disclosure Statement.